REFUND POLICY IS NOT ONLY A REFUND POLICY: IT'S FOR PEACE OF MIND OF CUSTOMERS TOO.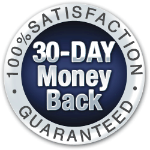 How it is safe and secure while Purchase?
Below given information is the accurate answer: SSL-Secure Sockets Layer generates protected connection in between Server and Client in excess of any type of data in any amount can securely be sent. Payment gateway provides SSL-Secure Sockets Layer, A Protocol specially build up by Netscape for Pass-on Confidential Information and Documents throughout the Internet.
Below mentioned are the Guidelines of Refund Policy in some such Segment order, Software Imperial also provides Refund-Right to its Customers in some Case are as follows:

Refund is severely based on the Process failure of Software and Support Team: If our software not succeeds and unable to Repair, Recover and Convert Your Database, Email and Files then contact to Support Group they are available to assist customers online 24X7. Support Group would examine your Data in Solution Laboratory or via Remote Server Connectivity to your computer/laptop Machine. If anyhow Support Group fails to Repair/Convert you data then refundable amount will be transfer to your credit/debit card.
If you have purchased the product by mistake and you have not used (Activated) yet on your computer/laptop machine then you are able to get Refund. Refund case will be refused if you have activated the software or used on your computer/laptop Machine..
It is strongly recommended to Use the Trial edition of Software before making any purchase. Trial edition is available free of cost to make you sure about the software potential and strength of recovery or conversion. Due to the overwritten, data corruption and loss strength may differ from the Trial edition and License pack of Edition.
Trial edition of software does not provide option to save file as it is disabled in Trial version so it recommended to first un-install the Trial edition and before Installation of License pack of Software.
An email including License key with Instructions to activate the software will be sent to you immediately within 5-30 minutes.(It may take up-to 24-48 Hours too due to Technical Problem on Server).
It is recommended to install the Software only on Healthy Microsoft Windows Operating Systems only. You can use the software and perform Unlimited of Data Recovery and Data Conversion is for One year of the Activation.
Software utilization is only followed by Agreement while installation, shall not use for Commercial or any business benefit purpose. Personal License should be use personally not for any commercial or any Business Benefit. Commercial License is also available for Commercial use.
Software Imperial is not responsible if your computer/laptop is fails to fulfill the software necessary requirements and fails to use Software.
Refund is not valid in case: if you purchased the software and found there is no more use and completed the tasks with the software even on the same day.
Refund is not valid in case: If Email Including License Bogged down on the way due to Technical Server Problem.
Server failure and miss-happening will be valid case of late delivery of License.
Refund is not valid in case: If Computer/Laptop Machine or MS-Windows Crashed down and system failure while the installation of the software as the software is far away and free from any kind of harmful cause, software specially developed by our Expert Developers.
Software Imperial is not responsible for miss-explanation been published in the form of promotion of the products by Software Imperial. In case you found so, you may get right explanation from Software Imperial Online Support Staff.
Software is programmed for 1 year and it will ask for license key on completion of 1 Year.
Client's signed Obliteration Letter should be done and in the method of email should be received will only be valid for Refund. Software Imperial should receive the email on sales@softwareimperial.com inside 30 Days of the Date of Product purchase of Software Imperial product.
Refund will be processed after received Date of Obliteration Letter and within 2 Weeks or process may take some time due to vary country Calendar Holiday & Event. Client will be informed by email if any delay cause facing at the time of Refund process.
Obliteration Letter entail that customer (client) uninstalled and completely remove from the following: Computer/Laptop, External hard drive or any data memory stick and pen drive. Client entail also in Obliteration Letter that client is agree and accept the examination of his Computer/Laptop by Inspection Team of Software Imperial.
Software Imperial can take the Legal Procedures towards Proof & indication of miss-use of the software.
Refund will not be valid if 20-40% data recovery/conversion performed by the software.
Order cannot be cancelled with 50% discount or discount more than 25%.
Recovery and Conversion task cannot successfully perform by the software due to overwritten of fresh data on free space of Hard Drive of Computer/Laptop Machine, Thereafter if partial Recovery/Conversion of data come to front as result then Refund will not be valid and claimed.
12.5% Service tax including all excises would be charge thereafter 87.5% of refundable amount would be transfer to customer's bank account/credit card account.
Support Service will be valid for One year from the date of purchasing product. If you wish to get support Service after completion of 1 year for further assistance then amount of $15 you'd need to pay.