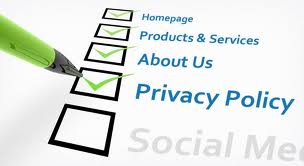 Software Imperial is liable and loyal to protect personal Information that customers will provide to Software Imperial:
Software Imperial be glad about your faith and will use information with attentiveness and sagaciously. Privacy Policy for Clients/Customers to provide guarantees about protection about the information what Clients/Customers and visitors provides to Software Imperial purchasing and utilizing products and visiting on this website.
"PURPOSE, USE AND DISCLOSURE"

Software Imperial uses the personal information of customers to provide the complete satisfaction, service and support. Software Imperial used Information of clients for such purposes to provide them services, to respond requests, queries and communication for feedback.
Clients Personal Information will be safe and secure and will never be disclose to anyone and never open or sell to third party without confirmation of customer's clear agreement. Personal Information will be use to send special offers on products to customers and for queries, request and to provide general information of up-gradation on products.
Information will not be used to send unwanted information and promotional offers on e-mails without client's agreement.
HOW SOFTWARE IMPERIAL COLLECTS INFORMATION:

Every customer or user has computer system connected to Internet having a unique Internet Protocol Address (IP) or the Proxy server. Software Imperial collects the information of users who visited on the website to get protection against hackers. Software Imperial monitors all users for protection purpose and unwanted and harmful activity on its website and property. If Software Imperial founds that executor harassing and disobeying against the rules and regulation then the information will be use to take action towards executor under law.
Software Imperial offers "RTI" Right to Information of Personal Data and Information:
Customers have rights and one of them is "Right" is to check out, modify and remove/erase personal data and information.
Policy Changes/Modification:
Software Imperial reserves and right to make changes or modification for prudence purpose in future. About the changes or modification will be informed separately sending emails or notice will be posted on our website highlighting Policy Changes.
Customers may contact Software Imperial at admin@softwareimperial.com for queries, comments, suggestion, report, complaint and feedback.